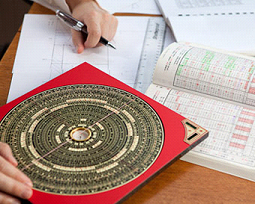 We live in a time of opportunities, challenges and constant changes. We all strive to achieve our goals but the most successful individuals achieve their goals and objectives through determination and confidence when tackling challenges and potential hurdles.



Maybe your business is running smoothly and you enjoy your work, but your relationship or your health suffers. Or perhaps your love life is thriving, but your business and your financial situation leave much to be desired. Those of us who wish to achieve a more balanced life, can tap into the positive Qi (Life Energy) in our environment. Connecting with this powerful positive Qi helps us to:
Improve our health and wellbeing
Improve wealth and career goals
Find a new romantic relationship or improve an existing one
Improve those aspect of our lives that seem to be neglected and lacking in positive energy
Consultations conducted personally by Susanne Schutz

Susanne Schutz will visit your property (land, house or apartment) and perform the Feng Shui audit in your presence. Depending on the size of the property and the project scope, as well as your audit requirements, the time involved can vary.



Following the survey, we will prepare an audit report within 5 – 7 working days. This report will contain the Feng Shui assessment of your property, as well as detailed recommendations and comprehensive remedies. A follow-up visit will be scheduled during which the client can go through the report with me and I'll be happy answer and clarify all questions related to the report, the audit and the suggested remedies.
Join Our Classical Feng Shui Events in May 2016 to Learn More About How to Harness Feng Shui for Your Home and Office!
Article Contributed By
:
Susanne Schutz
, Feng Shui Consultant at Illuminations
Susanne Schutz is the Founder and Managing Director of Suzhong Consulting Limited, a Classical Feng Shui consulting firm. She is currently the only Hong Kong based foreign Feng Shui consultant. Susanne has spent 20 years in Asia (China, India & the Philippines), where she worked as a business and management consultant for almost 16 years before deciding to follow her passion to become a Feng Shui consultant.
She took a sabbatical to study with Grandmaster "Dato" Joey Yap in Kuala Lumpur and graduated with distinction from the Mastery Academy for Chinese Metaphysics with a degree in Classical Feng Shui.
She has since settled down in Hong Kong where she offers Feng Shui consulting for residential and commercial projects. Susanne is passionate about bringing the true spirit of Feng Shui into a modern context, while also educating the expat/non-Chinese communities in Hong Kong and SE Asia about the background, history and core principles of Feng Shui. She frequently presents to expat associations and clubs, and also conducts Feng Shui city and hiking tours in and around Hong Kong.